Profile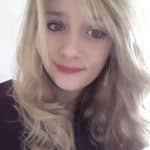 Liza Selley
Did you know..sloths have a special kind of tissue that tapes their lungs to their ribcage...this lets them breathe upside down!
My CV
Education:

Imperial College, London (2012- 2017) and Coventry University (2009-2012)

Qualifications:

A PhD in lung biology, a Masters degree in Biomedical Research and an Undergraduate degree in Forensic Science

Work History:

King's College London, The Royal Veterinary College and the MRC Toxicology Unit

Current Job:

Name of MRC-funded unit/centre/institute:

MRC Toxicology Unit

My university:

University of Cambridge
About Me:

Explorer and foodie, loving life in the countryside.

Read more

I moved out of London 2 years ago to live in the countryside and start my job at the University of Cambridge.  I like to travel and explore, cook healthy food and mess around with my friends . When I'm not in the lab you'll usually find me at the swimming pool, walking with my fiance or at the supermarket-I genuinely love food shopping!

Read more

Have you ever had black snot after a long day in London? That's a sign that your lungs are fighting against pollution from the air that you've breathed in.

Scientists know that air pollution is bad for our lungs but they aren't really sure why…

My job is to find out what our lungs do after that day in London, when they have come across lots of pollution.

I do this in the lab by sprinkling pollution onto pieces of lung and watching what they do next or asking volunteers for blood or urine samples after they have been exposed naturally.

My Typical Day:

I'm usually found in the lab sprinkling pollution onto bits of lung

Read more

I start my experiments early in the morning by adding pollution to pieces of lung.  After a few hours (and several green teas!)  I dust off the pollution and see how the lung is.

This is the cool part of my job because it's different every day. Sometimes I measure how unhealthy the lung is (or if it's died even!) other days I check whether it can still do its jobs properly.

The best days are when I add bacteria to the experiments too – pollution stops the lungs from getting rid of bugs. That's one of the reasons we get chest infections!

What I'd do with the prize money:

I would like to organise air pollution treasure hunts for budding scientists across the country
My Interview

How would you describe yourself in 3 words?

A huge nerd

What did you want to be after you left school?

I couldn't choose between a forensic scientist or an archaeologist

Were you ever in trouble at school?

Nope- I drew a moustache on a picture of the headmistress once but they never found out who did it! hehehe

Who is your favourite singer or band?

Anything I can dance to in the car

What's your favourite food?

I could eat curry every day, for every meal. Yummm

If you had 3 wishes for yourself what would they be? - be honest!

To be amazing at ice skating, to get my (late) Hogwarts letter and to visit Antarctica

Tell us a joke.

Why did the octopus beat the shark in a fight? – Because the octopus was well armed....
---
---
---
---
---
---