Profile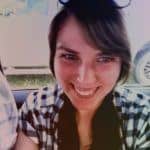 Lauren Burns
My CV
Education:

Bishop of Llandaff High School (2005-2012); Swansea University (2012-now)

Qualifications:

10 GCSE's (C's-A*'s); Law, Psychology & Sociology A Levels (B's); BSc in Psychology (1st Class Hons); MSc in Research Methods in Psychology and Cognitive Neuroscience (Distinction); PhD in Medical and Healthcare Studies (doing atm)

Work History:

Current Job:

Name of MRC-funded unit/centre/institute:

Swansea University

My university:

Swansea University
About Me:

I am a bit of a secret gamer-girl, who loves exploring the world and is always looking for her next adventure.

Read more

I live in the beautiful city of Swansea, and every Sunday I take advantage of the University's location by going for long jogs along the beach with my Dad. After the day at my desk, my time is torn between either playing 5-man League of Legends with my other half and our gaming friends, meeting up with others to play board games (7 Wonders is a personal favourite), or going to the gym. I also spend more time than I should dreaming about my next big adventure (I am thinking India – but am open to suggestions!) If I am relaxing in front of the TV, my usual shows are whatever is on Netflix – such as RuPaul's Drag Race or Stranger Things. However the new Season of Westworld is out, so that is defo on my list of things to watch!

Read more

This is probably one of the trickiest parts for every scientist as, in all honesty, science gets trickier and more specific/specialised the further along you go. Feel free to ask me about this if you have any questions!

When researchers usually say 'Medical School' people tend to think automatically of test-tubes, heart-monitors and blood, which is a majority of it. However, I am a 'health data scientist', which means I work with people's hospital or GP information on a large scale (rather than looking at each person individually, I basically get a huge excel sheet with all sorts of information on potentially millions of people). This is closely linked to 'computer science', as my research involves doing statistics (maths) on this spreadsheet, to get my answers, instead of testing one person at a time.

My research is focused on mental health problems (as my background is Psychology), and I am trying to find why people sometimes get misdiagnosed (i.e. given the wrong mental health diagnosis), or even no diagnosis, or why some people are given drugs for treatment while others get referred to some-sort of one-to-one or group treatment. I use 'health data' (the spreadsheet of hospital/GP information) to hopefully answer why these errors happen.

The health data that I use is actually 'anonymised', which means that I do not know any names or exact information such as date of birth, so am unable to know specifics about the person, but can look at whether there are patterns during diagnosing across patients by doing some fancy-statistics on the data.

My Typical Day:

Wake-up, have coffee, look through research already done, try to do some statistics, fail, try again, eventually get somewhere, then go home where I either: volunteer, play computer games, play board games, gym, or watch TV, then my favourite part of the day, sleep.

Read more

I am incredibly lucky that not every day is the same, I have been able to teach, take part in events, go on courses or conferences in different parts of the country, even internal courses to keep being the best I can be. However, the days that I do spend at my desk tend to go something like:

Wake-up, head to uni, get to uni, have coffee.

Check emails, look through research already done, have coffee.

Try to do some statistics, fail, try again, eventually get somewhere, have coffee.

Do some writing-up of what I have done, have coffee.

Then go home, where I either spend the evenings: volunteering, playing computer games, playing board games, going to the gym, or watching TV.

Finally, my favourite part of the day; going to sleep. Or more accurately, crashing. I do eat as well between all this, but never at a specific time, as it depends what I am doing or how 'in the zone' I am.

What I'd do with the prize money:

I would use the money to promote or improve the Data Science section of the Swansea Science Festival.
My Interview

How would you describe yourself in 3 words?

Friendly, Enthusiastic, and Adventurous

What did you want to be after you left school?

A Clinical Psychologist

Were you ever in trouble at school?

Not really, I wasn't a high-flyer or particularly troublesome, I just took each day as it came.

Who is your favourite singer or band?

I don't really have a favourite, I love all music; from Taylor Swift to Slipknot to Tchaikovsky. I don't go a day without my tunes.

What's your favourite food?

Chocolate Ice-cream <3

If you had 3 wishes for yourself what would they be? - be honest!

1) to be rich, 2) to have my own Clinical Psychology practice, 3) to visit every country

Tell us a joke.

What is a ghosts favourite movie? High S-Ghoul Musical!!!
---
---
---
---
---
---