Profile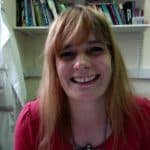 Joey Shepherd
back from a meeting with my Chemist friends in Bradford, we were talking about our next big funding application
My CV
Education:

I went to Leftwich High School in Northwich, Cheshire for my GCSEs, Sir John Deans 6th Form College also in Northwich for my A levels, then Leeds University for my BSc degree. I got my Masters' degree and PhD at the University of Sheffield

Qualifications:

I have 9 GCSEs, 3 A levels, 1 AS level, a BSc in Microbiology, an M.Med.Sci in Microbial pathogenicity, a PhD in Genomic Medicine, and a FHEA (a higher education qualification)

Work History:

For science, I've worked at the University of Sheffield, AstraZeneca, Sheffield Hallam University and Harvard Medical School. Not for science – various dish washing/admin temp/factory jobs as a teen.

Current Job:

I'm a Senior Lecturer in Microbiology – I teach Microbiology to University students but I also do a lot of research.

Name of MRC-funded unit/centre/institute:

The University of Sheffield

My university:

The University of Sheffield
About Me:

I'm a Microbiologist and Tissue Engineer from Sheffield who loves food, travel and historical martial arts

Read more

I live in beautiful Sheffield with my husband, two children and two enormous cats, Buster Boo and Billy Bong. I love to eat and try new foods (the spicier the better!) and having dinner with friends. I also love to travel both with work and on holiday with my family, where I get to enjoy trying…more new food! I'm a member of a historical martial arts group who meet at least once a week to practice with our daggers and longswords which is huge fun (although I do sometimes get a bruise or two!). At home I like to watch films or play video games with my family.

Read more

I'm a Microbiologist and Tissue Engineer. For the most part of my research I make 3D reconstructed human tissue equivalents of skin, cornea and oral mucosa, then infect them with different microbes. We can then use these to examine interactions between human tissue and bacteria or fungi, and also use them to test new antimicrobial therapies. I work with a lot of engineers and chemists who create the new materials that we test which I really enjoy as we get to exchange ideas across different disciplines. I also work in collaboration from people all over the world – in India, America, Nigeria and across 7 countries in Europe. We write up our results in papers which we publish in scientific journals, so we can all learn from and build on each others work, and we are also always writing grat applications for funding to do more research!

As well as research I am a Lecturer, so I prepare and deliver lectures to students on microbiology and write and mark exam questions. There are also lots of meetings to attend to ensure the courses run smoothly, and I'm in charge of some of the areas of teaching which involves organising my colleagues with the help of our admin staff.

My Typical Day:

Some admin, lecture delivery or prep, writing papers and grants and doing some research in the lab

Read more

In a typical day, I will arrive to work around 8:45 and have a cup of tea and a catch up with my office share colleague and others who I bump into. I will then work through any emails I have recieved since the day before and deal with what I can immediately. I may have a lecture to deliver or prepare for, but if not I will either go in the lab and do a bit of lab work whilst checking in with the students and staff who are in my team to make sure everyone is OK and deal with any queries or issues, or go through any new data we have. For lunch I usually eat at my desk, but some days I go out for lunch with friends or go to the gym around the corner. The rest of the day I may have a meeting, either a research presentation or an admin meeting, or a meeting with one of my team menbers, then I will do some writing on papers or grant applications. I have to leave a bit early to get home for my son – he is disabled and goes to a special school, so he gets a bus transport home that I need to be back for, then at home I will carry on with writing or any data analysis. When I have time I'll scroll through Twitter to check for exciting new scientific developments, and do some literature searches to read up on my area.

What I'd do with the prize money:

Buy a microscope with digital display screen for public events
My Interview

How would you describe yourself in 3 words?

Try-anything-once, swordfighter, bacteria nerd

What did you want to be after you left school?

I actually wanted to be a research scientist - true story

Were you ever in trouble at school?

On the odd occasion perhaps ;)! Usually for saying things without thinking it through first...

Who is your favourite singer or band?

Not one in particular but I am a bit of an Indie rocker

What's your favourite food?

Difficult, but can I say Vietnamese? That covers a lot of delicious food! Or cheese :)

If you had 3 wishes for yourself what would they be? - be honest!

To have enough time and money to do everything I wanted to do, for my children to grow up to have happy lives, and for three more wishes ;)

Tell us a joke.

Why did that banana go to the doctors? Because it wasn't peeling very well!
---
---
---
---
---
---