Profile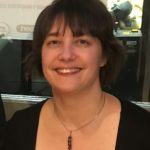 Donna MacCallum
Sad that the Summer Zone finishes on Friday... but great that we'll still be able to chat throughout the summer holidays!
My CV
Education:

Mackie Academy, Stonehaven (1986-1990)

Qualifications:

1990-1994 University of Aberdeen BSc (hons) Genetics; 1994-1998 University of Aberdeen PhD (Microbiology)

Work History:

My first job after getting my PhD was as a postdoctoral research fellow at the University of Aberdeen working on immunology. I then worked for 10 years as a postdoctoral research fellow with one of the great names in fungal infection (again at the University of Aberdeen). During this time I was able to co-write grant applications, and I am now my own boss running my own research projects.

Name of MRC-funded unit/centre/institute:

MRC Centre for Medical Mycology at the University of Aberdeen

My university:

University of Aberdeen
About Me:

Many faces/roles…
Mum/wife/farmer/researcher/teacher/administrator… all in one day!

Read more

I live with my husband and daughter near Aberdeen in Scotland. We have a dog, two cats, budgies, geese, ducks, turkeys and hens to count (including lots of chicks just now) and a BIG field.  My favourite food is curry and I sing all the time!

Used to spend my spare time running my daughter between activities… choir, dancing, basketball… obviously not just now!

Read more

My work focuses on finding out how medically important fungi cause infection and disease. Fungi can cause irritating infections like Athlete's foot or thrush, but in some patients also cause life-threatening disease

In my work, we investigate various properties of fungi to see if they are involved in the ability of the fungus to cause disease. This involves knocking out genes and analysing differences in behaviour. In addition, we are also able to look at how the host behaves during development of disease. We can analyse both the host immune response or we can analyse changes in host gene expression during development of disease. This has become easier with sequencing of host genomes, as we can now analyse gene expression across the whole genome by DNA microarray analysis – very cool!!!!!

I especially enjoy my work because you get to travel the world to attend conferences and speak about your work!  I have attended conferences in Tokyo (Japan), Melbourne (Australia), Taiwan and many USA cities, as well as various conferences in the UK

My Typical Day:

What's a typical day…?

Sometimes I am in meetings all day… sometimes I teach or run practical classes… I work with my PhD students and sometimes even get to do experiments in the lab.

Just now, my typical day is getting up, eat breakfast, feed animals, work at my dining room table, feed me and the animals, then go out for a walk with my daughter and the dog. What's your day like?

Read more

This is one of the things that I love about my job… there is no such thing as a typical day. Some days I will be in the lab all day (bliss!) and other days I may be stuck in front of a computer writing scientific papers, dealing with administration, writing grant applications or even analysing data. Other days I might be stuck in meetings about teaching or dealing with running the University or I might be teaching undergraduate or postgraduate students – this can be small group teaching, lectures or practical classes. The days when I can teach and work in the lab are some of my favourite days.

Just now everything is being done online from home… very strange times!

What I'd do with the prize money:

Develop some new science activities to take into schools or even the local prison
My Interview

How would you describe yourself in 3 words?

curious, patient, cheerful

What did you want to be after you left school?

I really wanted to be a vet, then didn't really know...

Were you ever in trouble at school?

No - I was always pretty good at following rules

Who is your favourite singer or band?

Queen – who doesn't love them? I also love anything from musicals and Meatloaf (a bit of a mixed bag).

What's your favourite food?

Curries

If you had 3 wishes for yourself what would they be? - be honest!

1. Spend more time with my family 2. Have more time in the lab doing experiments 3. Have more free time

Tell us a joke.

What do you call a mushroom who buys everyone at the bar a drink? …a FUN GUY! Sad, I know.
---
---
---
---
---
---