Profile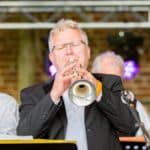 Damian Mole
My CV
Education:

Pooh Corner, Athens 1976-77; St Catherine's British Embassy School, Athens, 1977-1980; Dulwich Hamlet 80-81, Dulwich College 1982-91; University of Birmingham Medical School 1992-98

Qualifications:

Work History:

Hammersmith Hospital – *as a porter*; QEH Birmingham; St. Thomas' Hospital; Guy's Medical School; RVH Belfast, Mater Hospital Belfast; Mid-Ulster Hospital, Centre of the Known World (Magherafelt); University of Edinburgh (Surgery, and MRC Centre for Inflammation Research)

Current Job:

MRC Senior Clinical Fellow

Name of MRC-funded unit/centre/institute:

MRC Centre for Inflammation Research

My university:

University of Edinburgh
About Me:

Surgeon and a Scientist

My Typical Day:

Coffee. More coffee. Come up with brilliant idea. Decide brilliant idea is in fact rubbish. Continue working on current very good idea.

Read more

Usually up early – and bouncing around – to the annoyance of nearest and dearest. I always have breakfast – I'm miserable without it. Quick coffee. Walk to work. Come up with next brilliant idea. Keep walking. Decide brilliant idea is rubbish. Arrive at work. Quick coffee. See my patients, or go to operating theatre. If not an operating day, have a more relaxed coffee with the team. Caffeine shakes. Attend/avoid meetings. Work on grant/paper/data analysis. Catch up with lab team. Go to seminar. More thinking and writing – gotta love it! Home. See family. Try and help at home…read stories. Play trumpet somewhere insulated for sound, or far away. Sleep – rarely long enough.

What I'd do with the prize money:

Wow! I've won?…Well, in that case I'm going to use the money to help fund my project to make a virtual reality model of inflammation, where you can walk inside cells!
My Interview

How would you describe yourself in 3 words?

Always asking questions

What did you want to be after you left school?

An explorer

Were you ever in trouble at school?

Always! I seemed to be permanently skating on thin ice - and although it frequently cracked, I managed never to fall in...

Who is your favourite singer or band?

Esk Valley Swing Band - see my photo!

What's your favourite food?

I grew up in Greece - there is nothing that can beat a home-made spanakopita - made in an island village. Except maybe some grilled fish sitting by the harbour...Stop, you're making me hungry

If you had 3 wishes for yourself what would they be? - be honest!

1) More hours in each day - so that I can carry on doing all the things I love doing -and see more of the people I love too! 2) The gift of hindsight - wouldn't that be great? 3) The gift of insight - probably the best thing you could hope for.

Tell us a joke.

Well, I'd like to tell you the one about the butter, but I'm afraid I can't...you might spread it.
---
---
---
---
---
---