Profile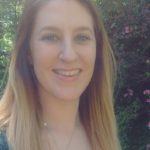 Claire Donald
Research Scientist studying viruses
My CV
Education

University of St Andrews (2005-2009), Edinburgh Napier University (2009-2010) then University of Glasgow (2010-2014)

Qualifications

A Bachelors (BSc) with Honours, a Masters of Science (MSc) and a Doctor of Philosophy (PhD)

Work History

I have worked as a waitress, in the Tourist Information Office and at Boarding Kennels

Current Job

Researcher at the University of Glasgow

Name of MRC-funded unit/centre/institute:

MRC-University of Glasgow Centre for Virus Research

My university:

University of Glasgow
About Me:

Scottish superhero scientist ready to kick some virus butt!

Read more

I live with my high school sweetheart in the glorious West end of Glasgow. I'm a big animal lover but unfortunately our rented flat doesn't allow pets, so I'm currently dreaming of the day when I can get a dog/ tortoise of my very own. I'm the oldest of 4 (2 sisters and brother). I'm quite crafty and like to make things (usually a mess…). I'm not allergic to anything but I do have an irrational fear of spiders. When I'm not doing science I enjoy baking, knitting, horse riding and yoga.

My Work:

I'm a virus biologist studying viruses spread by mosquitoes

Read more

I study viruses that people can get after being bitten by a mosquito. Some of them can be pretty nasty and can cause death. Unfortunately, there aren't a lot of vaccines or drugs out there that we can use to stop these nasty bugs making us sick. My job is change that. I look at what these viruses get up to within the cells of our bodies, how our body responds to the virus and what happens to make us sick. I hope that by learning how a virus makes us sick, I can make a drug to stop it.

I've written about some of the viruses I work with – like chikungunya virus and zika virus that you can read here: https://theconversation.com/delhi-has-been-hit-by-a-chikungunya-epidemic-what-is-this-disease-65592 and https://theconversation.com/whatever-happened-to-the-zika-virus-82618

And check me out being interviewed on the news!

http://www.itv.com/news/update/2016-02-04/scientists-in-scotland-join-battle-against-zika-virus/

My Typical Day:

I work in a lab with live mosquitoes

Read more

I work in a lab with pipettes, microscopes, chemicals and mosquitoes! I have to wear safety clothing like a white lab coat (which keeps my clothes clean), blue gloves (not woolly ones!) and sometimes even safety glasses (to keep my eyes safe from nasty chemicals). Most days after I arrive at the lab, I will set up an experiment that usually involves moving clear liquids from different tubes into the same tube. I then place this tube into an expensive piece of equipment, wait a while, then go and check the results.

If I'm not working with clear liquids, I'm doing experiments with cells (like the ones that make up our bodies) which I keep in pink liquid in a sterile environment away from moulds, bacteria and fungi (I don't want anything to make my cells sick apart from the virus I put on them).

If I'm really lucky I might get to do an experiment with our mosquitoes which I keep in a special cadge in a very hot and humid room!

What I'm doing for the MRC Festival:

As part of the MRC festival this year, we are taking some of our science activities to a local high school. We have designed some new games that we hope will explain the complex concept of 'DNA sequencing' and 'bioinformatics' using lego. The students will be split into teams and move around a number of different activities, which aim to show how we identify a new virus by studying its genetic make-up. We will also ask them to think about how this new virus might be transmitted (hint: they fly and bite you!), and what other important things we might need to know about it.

What I'd do with the prize money:

I would spend it taking fun science activities to people who don't often get the chance to get involved in science

Read more

I am involved with a project that takes science activities to the meetings held by uniformed organisations, such as Guides and Scouts. I think this is a great incentive as it takes science to people who may not necessary have the opportunity to go to a science centre or science festival. Some of the groups we have been too don't have very good science facilities at school or have been discouraged from having an interest in STEM subjects because of their gender or backgrounds. Our goal is to show that science is for everyone, regardless of where you come from or who you are. Also, some people may find science intimidating, so by taking the activities along to the meeting place which is safe and familiar, we hope that people will feel more confident about doing the experiments and asking questions.

If I was awarded the prize money, I would use it to develop activities for younger ages. At the moment, most of our activities are for ages 8+ so I would like to come up with a new game for younger participants. My idea for this game is to use UV paint with a special UV light machine to demonstrate the importance of hygiene and washing your hands. I hope to get across that even though you can't see anything normally, that doesn't mean there isn't something there that you can't see.
My Interview

How would you describe yourself in 3 words?

Geeky, Fidgety, Dependable

What or who inspired you to follow your career?

David Attenborough

What was your favourite subject at school?

Biology

What did you want to be after you left school?

A vet

Were you ever in trouble at school?

Sometimes....

If you weren't doing this job, what would you choose instead?

Write a novel

Who is your favourite singer or band?

Calvin Harris

What's your favourite food?

Pickled Onion Monster Munch

What is the most fun thing you've done?

Hand feeding wild monkeys in Africa

If you had 3 wishes for yourself what would they be? - be honest!

To have my own private tropical island, the ability to teleport and to always have perfect hair

Tell us a joke.

Did you hear the one about the magic tractor? It went down the road and turned into a field!
My profile link:
https://ias.im/u.180982
---
---
---
---
---