Profile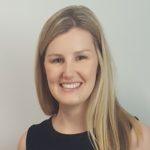 Alexandra Hogan
My CV
Education:

Penrith High School, Sydney, Australia. University of Sydney, Australia. Australian National University.

Qualifications:

Bachelor of Science, majoring in Applied Mathematics and Geography, and a PhD in Mathematical Epidemiology

Work History:

Australian Government Department of Finance (for three years before my PhD). I worked on modelling income support programs.

Current Job:

Researcher, Malaria Modelling Group

Name of MRC-funded unit/centre/institute:

MRC Centre for Outbreak Analysis and Modelling

My university:

Imperial College London
About Me:

I'm an Australian scientist and mathematician, living and working in London.

Read more

I moved to London from Australia about one year ago, with my husband. We love exploring and travelling, especially in the United Kingdom. I play the violin and love orchestral and classical music – when I was in Australia I played in a community orchestra, but I haven't joined one in London yet. My other hobbies are baking, reading and running (I am not fast at all, but try to exercise a few times a week to stay healthy!). I have recently learned to crochet (it's like knitting) which I do while we watch Netflix in the evenings. I often spend a lot of my day at a computer, so I really like doing something more creative in my spare time.

Read more

In my job, I use sets of mathematical equations to show how infectious diseases (like flu or measles) are passed on from one person to another. Using maths, we can include things like immunity. We can then use these equations to see what kind of effect a new vaccine might have on the number of infections. We can also see how much a new vaccine might cost. Because the equations are complicated, we use computers to solve them, instead of a pen and paper.

I apply these sorts of methods to malaria, which is a serious disease transmitted by mosquitoes. There are millions of malaria infections each year, mostly in Africa. I work on mathematical models to help plan for new malaria vaccines.

My Typical Day:

Writing code and running simulations, meeting with students or colleagues, attending seminars, and drinking coffee.

Read more

I usually get to the office at about 9:15am and spend some time checking and responding to emails while I have my morning coffee. Some of my collaborators are overseas, which means that things can turn up overnight.

From 10am or so, I'll work on something technical, as I focus best in the morning. Often this is writing (and fixing) R code in R Studio. At the moment I am writing code to run our infectious disease malaria model across lots of inputs. I chat to my colleagues during the morning as I will always have programming questions for them! By lunchtime, I will definitely need a break.

At lunch, often there will be a seminar, either from another researcher or a visitor from another university. Once a week we play football in Hyde Park. Our department is very social and it's always easy to find someone to have lunch with.

In the afternoon I might press on with the work from the morning. Sometimes I will meet with one of my students in the afternoon and talk about how their project is going. I might also have a draft paper to revise, slides to prepare for an upcoming talk, teaching material to write, or some papers to read.

I head home at about 6pm. I live very close to work, so I might go for a run or do some chores before my helping my husband cook dinner!

What I'd do with the prize money:

I'd travel to high schools to talk to students about careers for people who study maths
My Interview

How would you describe yourself in 3 words?

motivated, organised, nerdy

What did you want to be after you left school?

A scientist - although at the time, I didn't realise there are so many different types of science jobs

Were you ever in trouble at school?

Not really - I failed a Japanese test once though

Who is your favourite singer or band?

No favourite - but I saw Phoenix last year at the Ally Pally in London which was very fun

What's your favourite food?

Pavlova - it's an Australian/New Zealand dessert

If you had 3 wishes for yourself what would they be? - be honest!

Good health for me and my family, for the London-Sydney flight to be a lot shorter than 24 hours, and for better violin bowing technique

Tell us a joke.

What did the zero say to the eight? Nice belt.
---
---
---
---
---
---